IN GLOBAL HEROES, WE SHINE THE SPOTLIGHT ON REGIONALLY CELEBRATED STARS WHO ARE MAKING A GLOBAL IMPACT
For almost a decade, Chen Man has been obliterating the tired clichés of the global fashion industry with her fantasies of the near-future. Treading the line between photography, illustration and painting, informed in no small part by her classical training at one of China's most prestigious art academies, her work is now as ubiquitous as it is distinctive.
A celestial sleight of hand, assisted by a sensitivity to nature, makes her one of the most iconic practitioners in her field. To date, she has produced work for Vogue, Elle, Harper's Bazaar, i-D, Marie Claire, Cosmopolitan and Esquire, as well as campaigns for M•A•C Cosmetics, and captured some of the world's most recognizable faces, from Victoria Beckham to Rihanna.
Chen Man talks about the creative process, her love of American culture and occupying that strange space between fashion photographer and artist.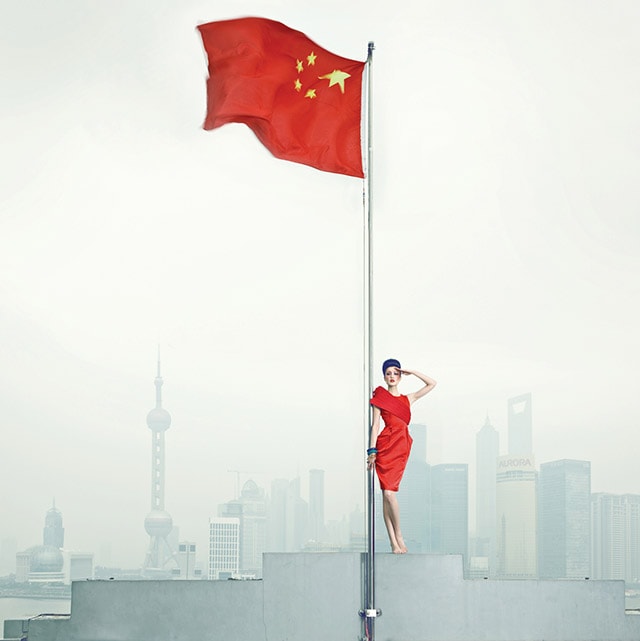 How did your journey to becoming a fashion photographer begin?
I started painting when I was two and continued all through my teenage years, until attending the Central Academy of Fine Arts. The atmosphere was, of course, very creative with a particular focus on painting and sculpture. At that point, I never even considered a career in photography. I started doing visual design.
Fine art is not an easy career path, and it was unimaginable to me that an artist's work could be auctioned for millions of dollars. I studied art because I enjoyed it and because I was good at it.
How did you apply what you had learned in art school to a career in fashion photography?
When I started shooting for Vision magazine, I felt that I was in a rather murky place – other photographers didn't see me as a photographer, since my photos were too much like paintings. And artists didn't see me as one of their own, since my work appeared in lifestyle magazines. I guess today I've arrived somewhere in the middle.

You work a lot with makeup artist Toni Lee. How did the two of you meet and why do you think you have such a strong connection?
When I was at the university, he invited me to shoot a magazine cover. He introduced me to some key editors, and that's how everything started. I am always very thankful for what he did for me.
"Western trends are still the most influential, but I do believe that one day people will realize the beauty of modern China too." – Chen Man
How is the fashion industry changing in China at the moment?
Lifestyles in China are evolving rapidly: from the CCTV New Year's Gala (an annual variety show, dubbed "the most watched television program in the world"), to the emergence of trends from Hong Kong, Taiwan and Macau, to the mimicking of western, Japanese and Korean trends.
Recently there has been a revival in Chinese trends. Hopefully this will continue. Western trends are still the most influential, but I do believe that one day people will realize the beauty of modern China too.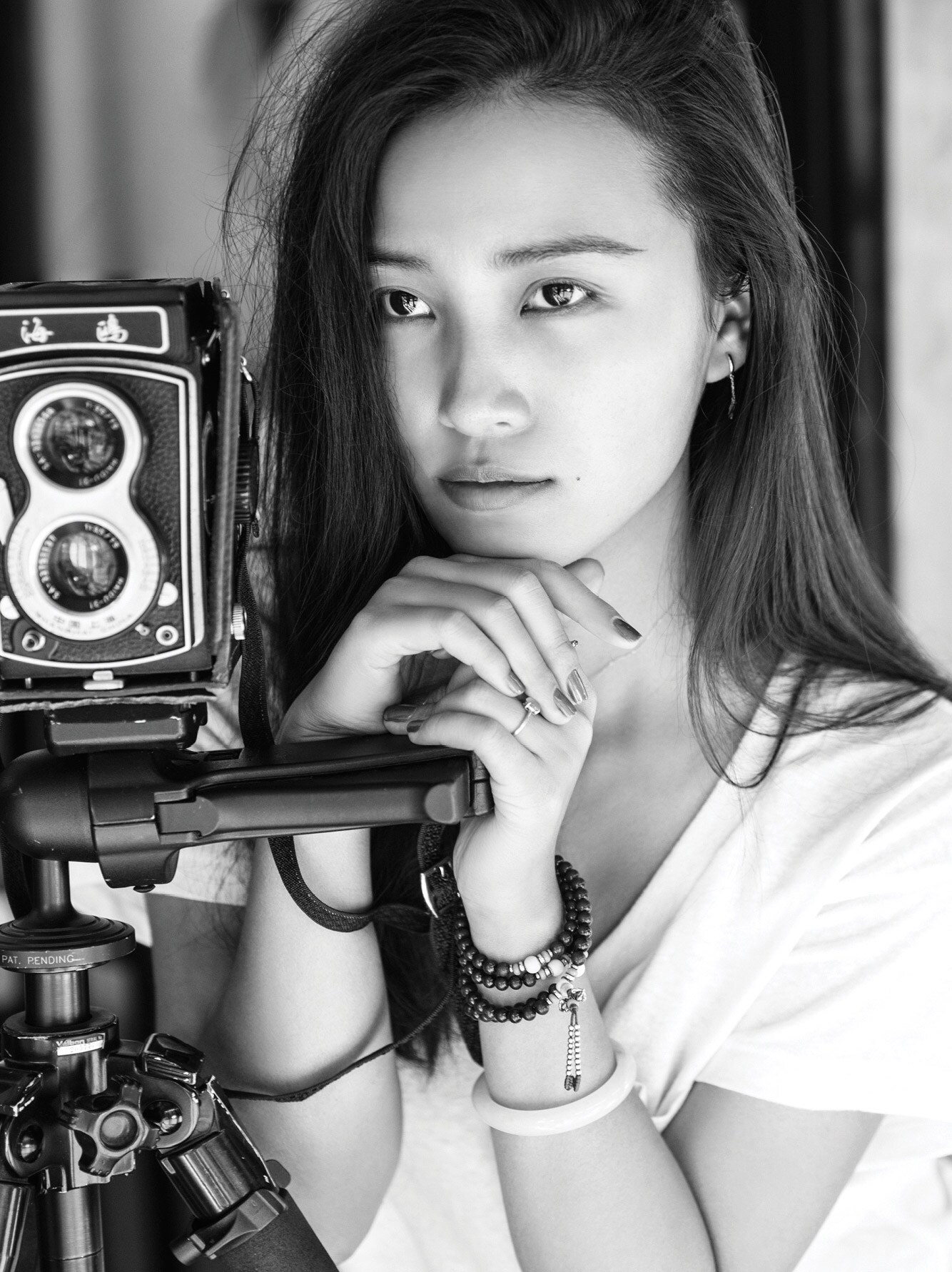 It seems that nature is an important source of inspiration to you. Are you concerned about the environment and the future of the natural world?
As one person, I don't necessarily think that I have any power to make any significant changes. I wish and hope that people can evolve more spiritually, instead of focusing on the material world. There has to be a balance between the physical tangible world and the spiritual.
Traditionally, Chinese culture followed a principle of believing in the ecosystem and the balance between human life and nature. I do hope that people can look at the world in such a way again – perhaps that is the only way of solving the situation we are in.
You seem to have had a lot of fun on set with Rihanna. What, in your opinion, is the reason for her mass appeal?
I always say that repetitiveness is a sickness; so in that sense Rihanna is extremely healthy. I love working with people who are as strong-minded and creative as her.
What are some of the films, music, books, art and fashions that continue to inspire you?
I am not particularly picky, I generally like all sorts. I can take something away from most things I have read or watched or heard. In such a digital and information-heavy world, whatever is out of sight will immediately become out of mind, so if there is something that is meaningful to you, consume as much of it as you can.