SING, WRITE, DRAW…IN SCENE STEALERS, CREATIVE INDIVIDUALS SETTING THE TRENDS IN MUSIC, ART AND NIGHTLIFE GET TO GRIPS WITH OUR MULTIDIMENSIONAL Q&A
Pink, punky and a little profane, GIRLI is a fun, fearless London teenager here to freak you out. Armed with bratty beats and a microphone, she embodies pure Internet party chaos, with her moniker winking at the brash but saccharine energy of her hyperactive pop/rap songs like "ASBOys" and "Girls Get Angry Too." Here, the gritty sonic and style rebel draws, sings and rhymes her way through our epic Scene Stealers experience and has us pondering the benefits of an alternate life as a circus performer.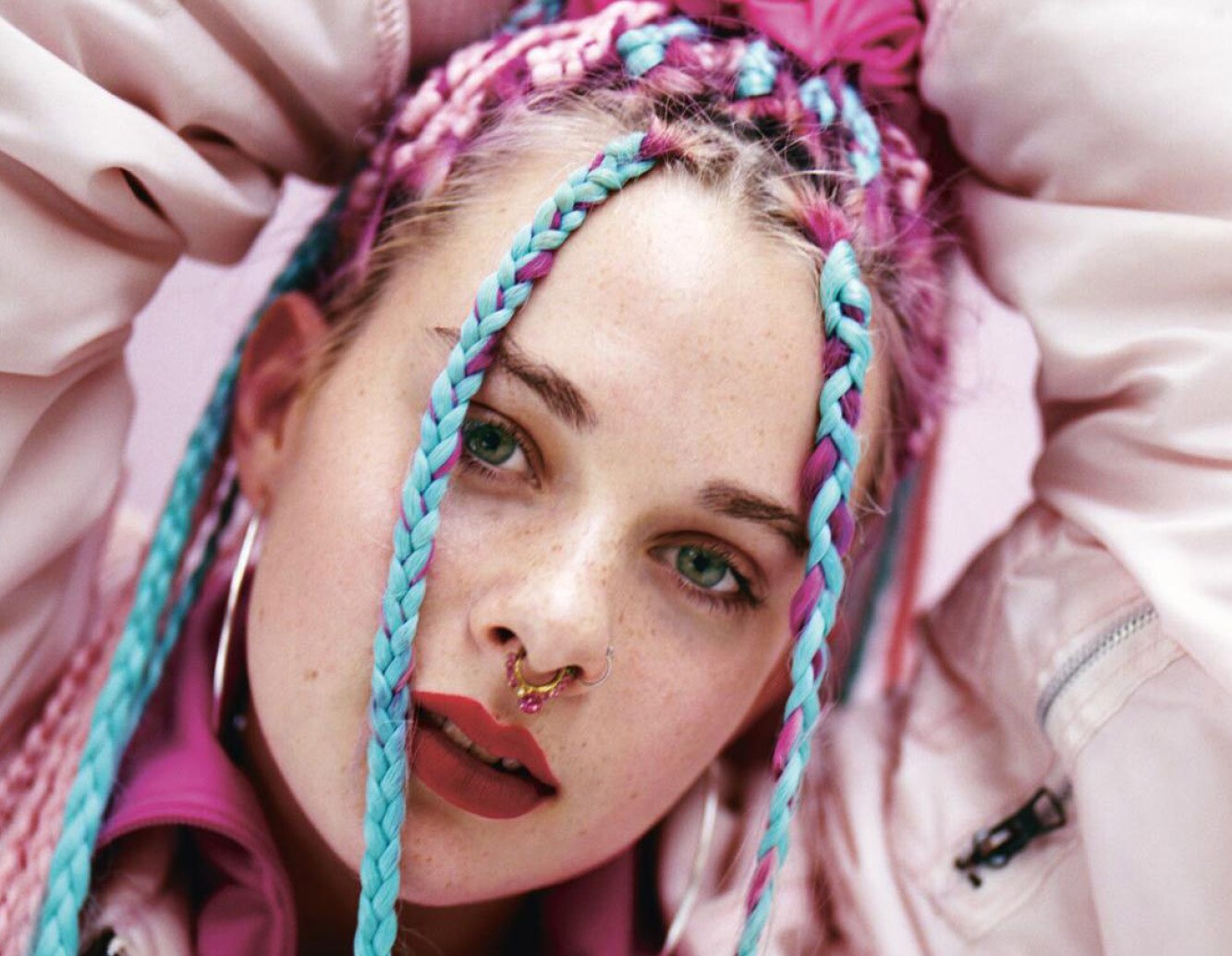 · Describe your favourite song as a character:
Like Angela mixed with Rayanne from 'My So Called Life'
· Draw your childhood home or your first memory (your drawing skills don't matter):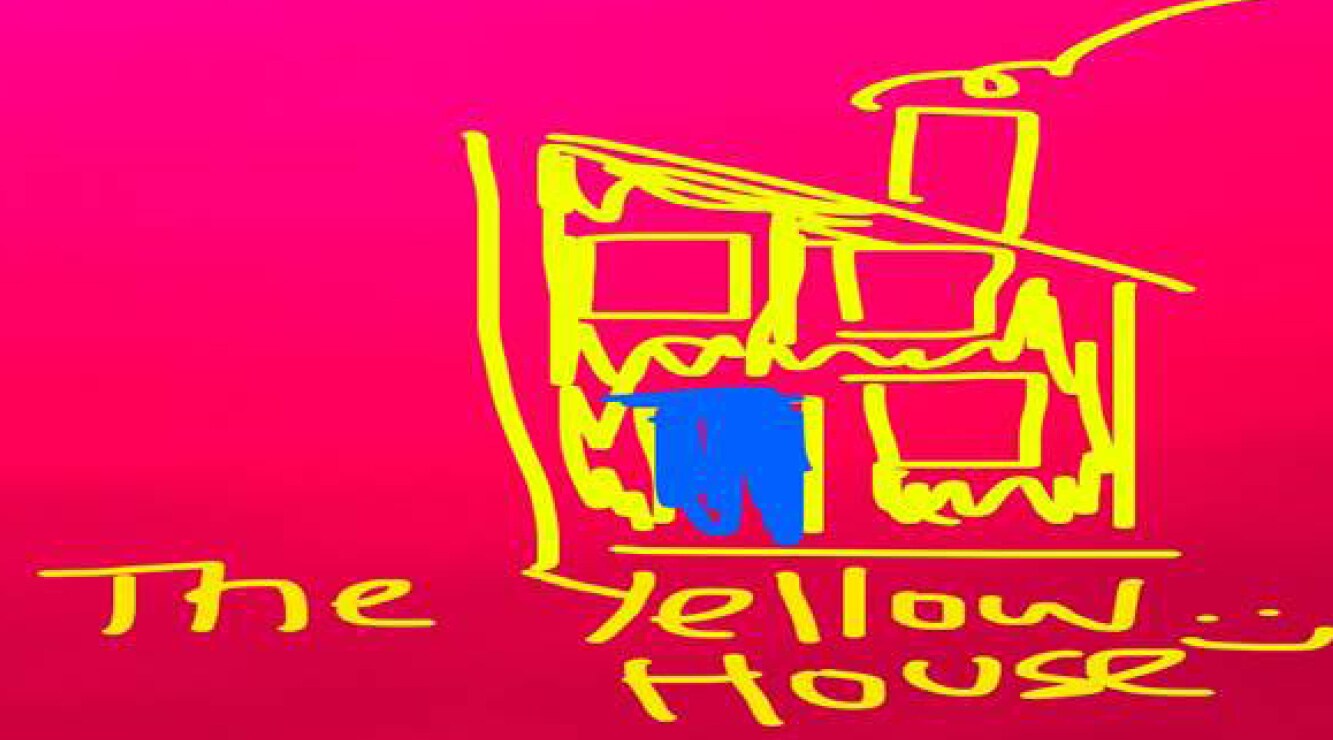 · My happy colour is:
pink :)
· Tell us about a time when someone helped you with something important.
Having an unexpected friend tell me they thought I was beautiful at a party. Self-esteem = good for the rest of the night!
· Aside from what I already do, I wish I could learn:
To aerial silk dance / do circus skills.
· The film title that describes your life story:
Dazed and Confused.
· One word that describes your relationship to creativity:
fickle.
· Send us a recent favourite candid you don't mind sharing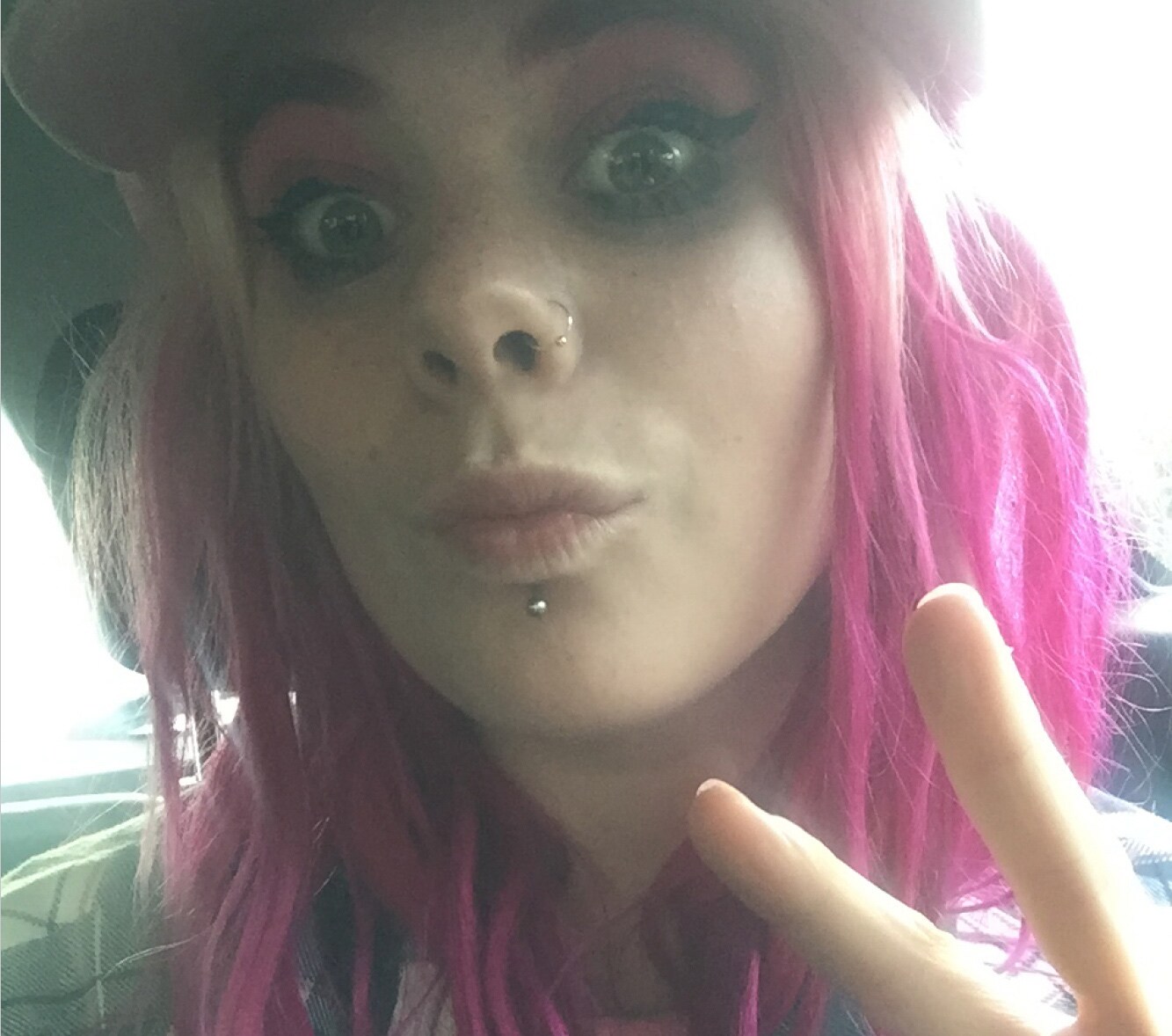 · Tell us your favourite thing to eat or cook, in a short poem. 
Chocolate is my favourite thing to eat 
I'll eat it with anything, cheese or cake or meat"
· What's a line of advice you'd give your younger self?
 Chill the fuck out.
· One sure-fire style secret or tip?
Platform shoes and coloured eyeshadow as eyebrow fill in.
· Your guiltiest pleasure? 
 If it makes me happy, I don't feel guilty.
· Have you or one of your friends ever had an embarrassing DJ / performer name?
I have had many. Milly with a Y, Milly To Me and Ask Martin are a few.
· Sing your favourite line of a song
· A book that changed your life and why? 
'Clothes, Music, Boys' by Viv Albertine. This made me want to go out every day and fuck shit up but also not feel embarrassed about having fear when doing so. It also taught me about what a shit time so many women in the punk scene of the 70's had, and boosted my respect for all the women in bands at that time by 100%.
· Most embarrassing social situation?
When you've insulted someone / someone's friend / family without knowing and then have to chill with them. Awks.
· Tell us one thing that not many people know about you:
I'm half-Australian.
· The perfect last day on Earth:
Talking about life with all my friends around me on a beach somewhere in the Caribbean and swimming while drinking from a pineapple / coconut combo.
· Your spirit animal:
A panther / giraffe / meerkat hybrid.
· Favourite meme:
BACK AT IT AGAIN WITH THE WHITE VANS!