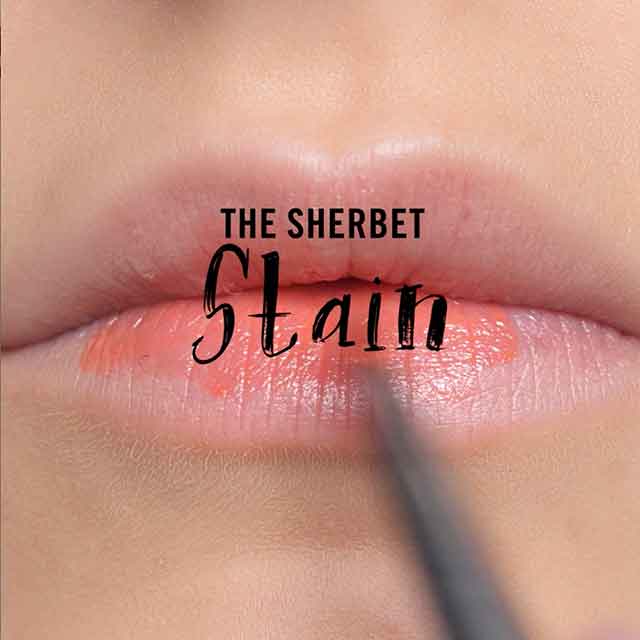 Get The Sherbet Stain Look:
1. Apply Lipstick in Morange to the centre of the lips using a 231 Brush.
2. Diffuse outwards, to fill in lips, with a 217 Brush.
3. Apply Lip Pencil in Cherry to the centre of the lips and gently diffuse out with a 228 Brush.
4. With the same 231 Brush, gently blend the two colours together.

Still want more tips? Try a complimentary Lip Demo in a store near you.